Give Your Towing Business a Lift
Get the capital you need to grow your business
Whether you're expanding your fleet or replacing older vehicles, our tow truck financing and small business loan solutions provide the support you need to drive your business forward.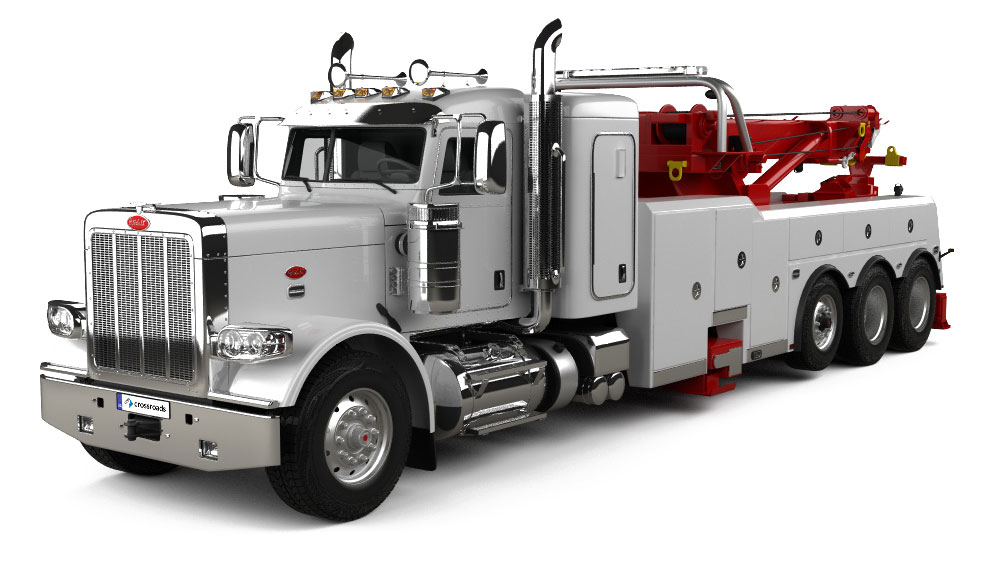 We know that not all businesses are the same. Our financing and leasing programs are designed to ensure you get the equipment you need. Most towing and trucking companies will qualify for affordable financing using our fast, flexible credit approval process.
Finance Offerings:
New or used equipment
Add to your fleet or upgrade existing vehicles
Finance any type of commercial vehicle used for your business
TRAC lease, loans and other financing options available
Commercial line of credit
Crossroads Benefits:
Quick decisions and easy financing
Flexible terms & repayment options
Get up to $250,000 with a single Express Credit Application*
100% financing on your commercial vehicle, including soft costs
Friendly, helpful customer service
*Larger loans may require borrower to provide additional documents, such as financial records, etc.
‌
Maximize Purchasing Power
Save time and hassle by getting pre-qualified before you shop. Know what you can afford and find the best equipment to fit your needs.
‌
Buy Anywhere
We finance new and used commercial trucks and trailers. Get pre-qualified and buy out-of-state or local, from a dealer or private party.
‌
Finance Direct
Skip the bank and work directly with a seasoned transportation lender. We'll help you explore all your options and make the best decision.
‌
State Programs Available
We can help determine if you're eligible for grants and other state programs, and provide valuable insights on regulation compliance.
Qualifying for Tow Truck Leasing & Financing
Starting or expanding a tow truck business involves a lot of effort, but you can still get the upper hand on your competitors through smart and creative means. One of the best ways to gain an advantage is to stay one step ahead financially. With additional funding through equipment financing and small business loans, companies can shorten the amount of time it takes to get tow trucks and other critical equipment to put to work.
If you operate a tow truck company or are responsible for the financial decisions that involve purchasing tow trucks, you are always looking for ways to get the best deals on equipment. Buying a tow truck isn't cheap, which is why tow truck financing is such a popular option for companies that need to replace older trucks or expand their fleet. Bank loans are a great option for personal unsecured loans, but when it comes to heavy equipment you want an experienced partner.
Don't let your bank leave you stranded on truck financing. Let Crossroads, your Transportation Finance Experts, help secure funding and give your towing company a lift.
Crossroads will finance:
New or used tow trucks
Flatbed tow trucks
Rollback tow trucks
Wrecker trucks
Hook and chain tow trucks
Sling tow trucks
Wheel lift tow trucks
We can also help with:
Commercial semi trucks (tractors and trailers)
Dump trucks
Cement mixers
On-road construction vehicles
Vocational trucks
Other new or used trucks
Small business loans
Apply Online or Call Today to get started!
---