---
Founded in 2006, Crossroads is a transportation equipment leasing company. From our focus of supporting our sister company Velocity Vehicle Group (VVG) surrounding Southern California commercial truck dealerships, Crossroads has developed into a national equipment leasing company.
We offer a suite of value-added services and structures tailored specifically for transportation companies and other non-transportation industries using trucks. Crossroads has deep expertise in the various segments of trucking including port drayage, regional and 48-State for-hire, dedicated vocational and vertical markets such as Federal Express. This expertise creates a competitive advantage in underwriting, deal structuring, collateral evaluation and asset remarketing. Crossroads combines this segment knowledge with a deep understanding of specific company needs.
By working closely with companies to develop an understanding of their strategy and critical needs, Crossroads is able to structure proprietary value-added financial transactions that meet the needs of the companies and their drivers. Crossroads also maintains a strong awareness of the risks associated with each segment of the transportation industry. We utilize enhancements such as third-party guarantees, subsidized loan-loss pools, government grants for equipment, electronic asset tracking and deactivation, and support services designed to increase the operational success of drivers and companies.
Executive Team
---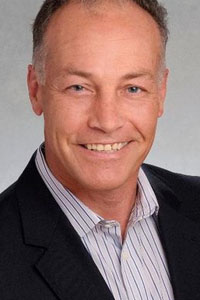 Howard Shiebler
President
View Bio
Howard Shiebler
President
---
Howard started with Crossroads Equipment Lease & Finance in January 2017. His background includes positions in corporate finance, fleet services, commercial distribution, intermodal container rental and leasing and corporate aircraft leasing. Most recently, Howard served as President and CEO of GE's Canadian Commercial Distribution Finance unit where he had overall P&L responsibility and management of a growing multibillion dollar operation. In addition, Howard spent several years in the first dot-com era at an early internet fin-tech startup. He also has an entrepreneurial streak, having been part of several startups over the years, and he started and still owns Protector Boats, a distributor of high end boats, made in New Zealand, which ties with his personal passion for sailing.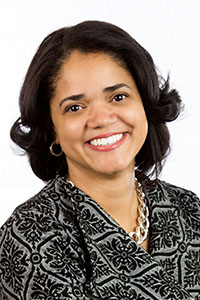 Robin Boone
Chief Financial Officer
View Bio
Robin Boone
Chief Financial Officer
---
Robin joined Crossroads Equipment Lease and Finance, LLC in January 2015 as the Controller and was promoted to the Chief Financial Officer in August 2015, and further appointed by the Board of Directors as CFO for Crossroads Small Business Solutions, LLC in June 2017. Robin began her career recruited into the Lucent Technologies' Financial Leadership Development Program which allowed her to gain finance and accounting knowledge while rotating through the Corporate Finance & Controllership group before taking a permanent assignment as Finance Manager with the largest wireline customer team in North America. Robin has honed her skills in revenue recognition and financial reporting as Scantron's Revenue Manager and expanded her knowledge in corporate accounting working for CO-OP Financial Services as the Corporate Assistant Controller, managing and directing the accounting operations and enterprise accounting projects for six business units. Robin comes with a wealth of leadership, and identified as a raising leader in multiple organizations, being selected for several executive financial management programs. She holds a B.S. in Accounting from Hampton University, a M.S. in Accounting, with emphasis in Entrepreneurial Finance & Strategic Cost Management from Babson College, and a certification of completion for Western CUNA Management School, Pomona College of the Claremont Colleges.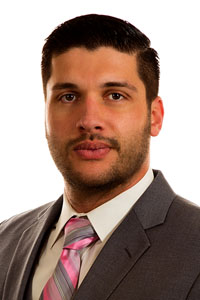 Michael Boardman
EVP of Sales & Marketing
View Bio
Michael Boardman
Executive Vice President of Sales & Marketing
---
Michael Boardman started with Crossroads Equipment Lease and Finance in 2008. Since accepting the role as Executive Vice President of Sales and Marketing in 2014, his strengths to adapt, improvise, and overcome hurdles have lead the organization to identify new vertical markets and bring them to our portfolio. Mr. Boardman prides himself in his dedication to family, fitness, and the outdoors.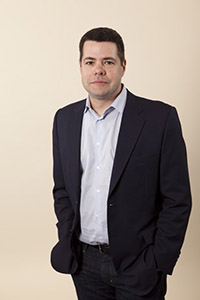 Anthony Moses
Chief Technology Officer
View Bio
Anthony Moses
Chief Technology Officer
---
Anthony joined Crossroads in August 2018. He brings an empathetic perspective to solving problems with over 20 years' experience in management consulting and tech leadership in Big4, enterprise IT, and as a small business owner. He has deep experience in technology strategy and architecture, C-suite advisory, mergers and acquisitions, product development, and digital transformation. Anthony served in executive roles with Fortune 100 companies, and led long term IT transformations, managing cross functional teams of up to 200 total FTEs including attorneys, analysts, and accountants. He has significant industry knowledge in healthcare, financial services, retail, high-tech, and media & entertainment. Anthony is a graduate of The Johns Hopkins University.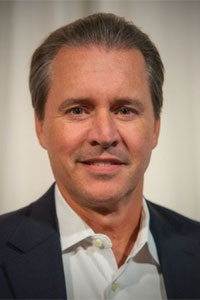 Timothy F. Logan
Chief Risk Officer
View Bio
Timothy F. Logan
Chief Risk Officer
---
Tim started with Crossroads in July 2018. His background includes positions in Sales, Operations, and Treasury Management for a large global Fortune 50 company and Regional Bank Operations of the Gulf South. Most recently, Tim served as Senior Vice President for a Regional Bank where he was responsible for Operations, to include credit, documentation, collections, cash management, and systems. In addition, Tim spent thirteen years teaching Corporate Finance and Case Studies in Financial Management to upper level undergraduates at Vanderbilt University in Nashville, TN. Tim holds a MBA from Southern Methodist University in Dallas, TX.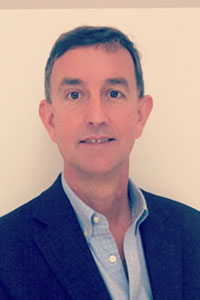 Jim Kachidurian
EVP - Business Development
View Bio
Jim Kachidurian
Executive Vice President - Business Development
---
Jim Kachidurian serves as the company's Executive Vice President – Business Development, responsible for vendor finance, inside sales, marketing, growth in adjacent areas of business and partnerships. Prior to this Kachidurian was Chief Commercial Officer for SeaCube a global marine equipment leasing company. Before that he was SVP of Sales and Marketing at Stoughton Trailers. He has held senior positions at Donlen, a Hertz company focused on technology and fleet management. He also spent 13 years at GE as a senior executive in a variety of commercial roles, such as, SVP of Corporate Lending, Global Business Segment Leader, and VP of Global Remarketing. Jim has a B. S. from the University of Colorado School of Business and significant executive training from GE's Crotonville, Stanford University and the Wharton School of Business.
---
People ‌ Crossroads
Jorge has a been great to our company. He has always been available to answer any questions and help us out regardless of our purchase or not. I have found in dealing with Crossroads that it's very easy to call someone and get a hold of them. Overall, I'm very pleased with my experiences with Jorge Moreno and Crossroads.

-Tim

Crossroads has been an excellent Partner to work with in growing my business. They are easy to work with and understand the needs of their customers.

-Randy

As an independent contractor for FedEx Ground it is a pleasure to work with a lender who makes the effort to understand our specific needs and industry requirements. Crossroads goes above and beyond to get our fleets on the road expeditiously. We look forward to using Crossroads on our next expansion.

-Sheri

I always feel welcome upon entering Jorge Moreno's office and being greeting by name. I appreciate the "No Hassle" and cooperation that I receive when needing financial help for my business needs. I am always able to contact Jorge, regardless of business hours to get an answer or arrange and appointment.

-Dale

On a scale from 0 to 10, I will give Crossroads a 10 because Crossroads is so good in what they do when it comes to financing. I'm happy with the business I did with Crossroad Financial. I hope to do more business with them in the near future.

-Jude

Thank you so much for all your hard work, knowledge and professionalism. It has honestly been a pleasure working with you. We hope to be adding onto to our fleet within the next few years and we will be coming back to work with YOU :) We've shopped around many dealers in several states and we got lucky enough to have been able to work with you on our financing. We will definitely be recommending you to all our business associates, truck drivers and key accounts to finance through Crossroads in Whittier. Thank you, Thank you, Thank you!!!

-Javier, Miguel and Laura

I wanted to express my sincere gratitude to yourself and your team at Crossroads Equipment Lease & Finance for providing the capital financing for our last addition of tractors. Crossroads Finance was able to work with our specific needs and exhibit the flexibility and professionalism every client desires from their lending partner, while accommodating to our limited time constraints. Customer service and communication at your company was always a top priority as yourself and every member of your team was always available and eager to provide solutions to any of our specific requests or any unexpected challenges that arose from this transaction. The Crossroads team worked with us at every step of the transaction including the invoicing of AQMD for our grant contracts until completed to our satisfaction. We would highly recommend you and Crossroads Equipment Lease & Finance to any company desiring to work with a finance partner comprised of lending professionals to help grow and prosper their business. We look forward to an ongoing relationship and working together on more projects in the future.

-Jack

Ever since we approached Crossroads Equipment Lease & Finance they did an excellent job understanding the needs of our company. They quickly understood our vision and found us some great solutions for our growing business. It is very important for us to have a partner in this industry who supports us and strives to save us as much money as possible. They have a great team who is very knowledgeable on the services they provide which made our experience very pleasant. I have recommended many friends to reach out to Crossroads for their financing needs since they have been a great fit for us.

-Rafael

We have worked with Crossroads for several years now and have signed many new truck loans. More than just a bank, Crossroads was very helpful to us in its assistance with sorting through the new California smog regulations as well as government funding contracts for new trucks. Crossroads personnel are friendly and respond quickly to our many inquiries. We highly recommend Crossroads and plan to continue our relationship for many years to come.

-Kelly