Crossroads Equipment Lease and Finance Appoints Brent Russell to lead new Trailer Leasing Business
Los Angeles, CA (May 1, 2023) – Crossroads Equipment Lease and Finance, a national equipment lender focused on commercial transportation, has appointed Brent Russell to its leadership team as Senior Vice President.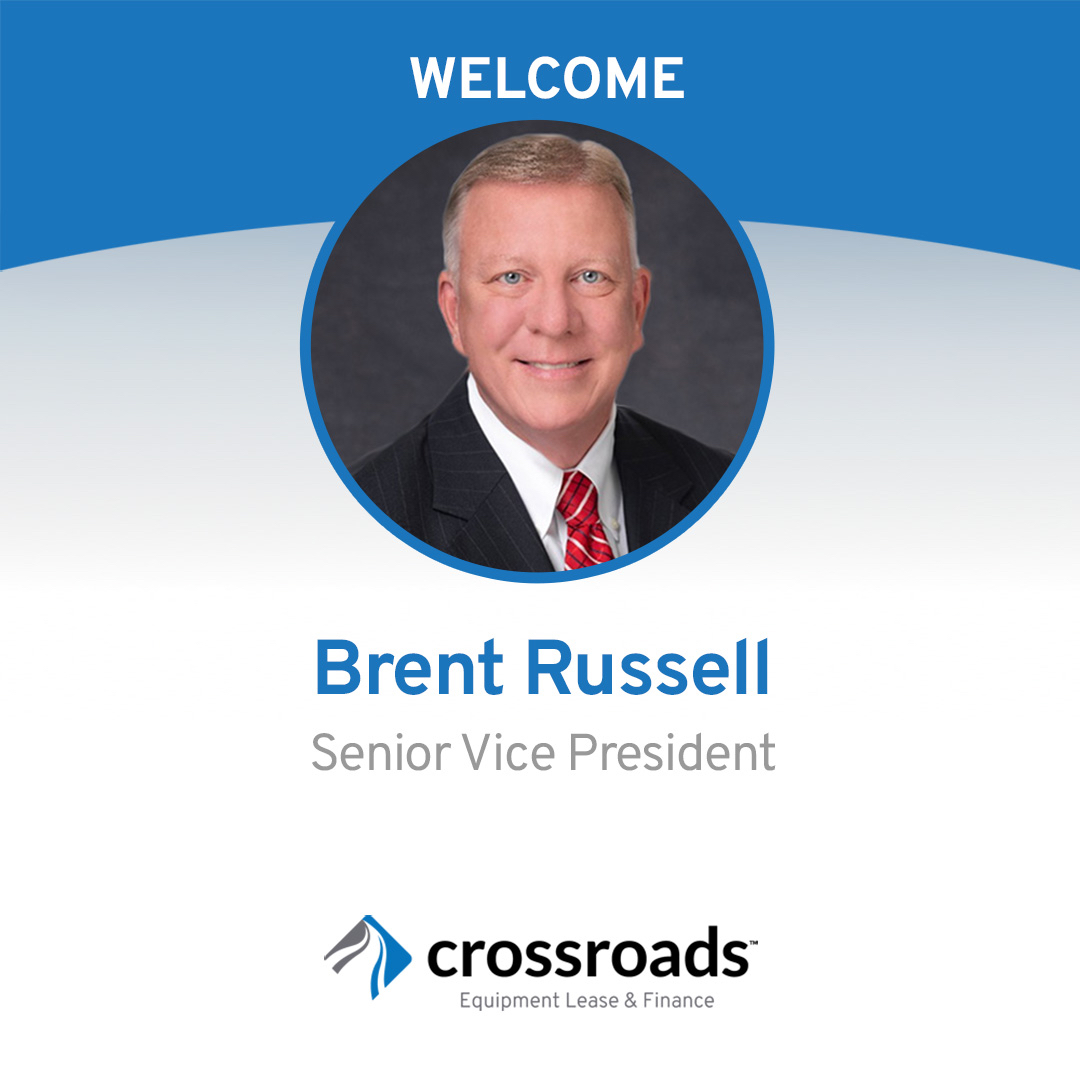 An experienced commercial leader with a proven track record in equipment finance, Brent Russell will be spearheading a new division under the name "LeaseBox" that will launch Crossroads into Trailer and Chassis Leasing in a more strategic and meaningful way.
Brent is a 1991 graduate of the University of North Carolina at Chapel Hill. He spent over 20 years with The General Electric Company in various Sales Leadership and Marketing roles. His last role at GE was the Commercial Leader for their GE Capital Trailer Fleet Services business.
Brent also spent time at Premier Trailer Leasing and Terex Corporation as their Sales and Marketing Leader. He recently was Executive Vice President at Contract Leasing where he helped more than double the business in six years.
Under Brent's leadership, Crossroads will bring LeaseBox Trailer and Chassis Leasing to market in 2023, offering a variety of financial products for dry van and flatbed trailers, as well as container chassis for port drayage.
"Working with a company like Crossroads to bring a new offering to market is particularly appealing to me," says Brent. "Crossroads has deep roots in transportation, and they are well positioned to become a serious player in this space."

"We're excited to enter the trailer leasing space, and we feel that Brent Russell is the right person to lead us there," says Crossroads' President Howard Shiebler.

About Crossroads Equipment Lease and Finance
Crossroads Equipment Lease and Finance, LLC is a leading transportation equipment leasing company headquartered in Southern California. Over the years, we have grown into a national lender with an array of financial products designed to help businesses succeed. We strive to build long-term business relationships by offering prompt, flexible, and tailor-made financing that preserves capital. Our industry expertise affords our customers a competitive advantage in the market.
For news and updates, be sure to follow us on Facebook and LinkedIn.