Crossroads Equipment Lease and Finance welcomes new Chief Financial Officer Andrew Walsh
Los Angeles, CA (May 4, 2023) – Crossroads Equipment Lease and Finance is pleased to announce and welcome Chief Financial Officer Andrew Walsh to its leadership team.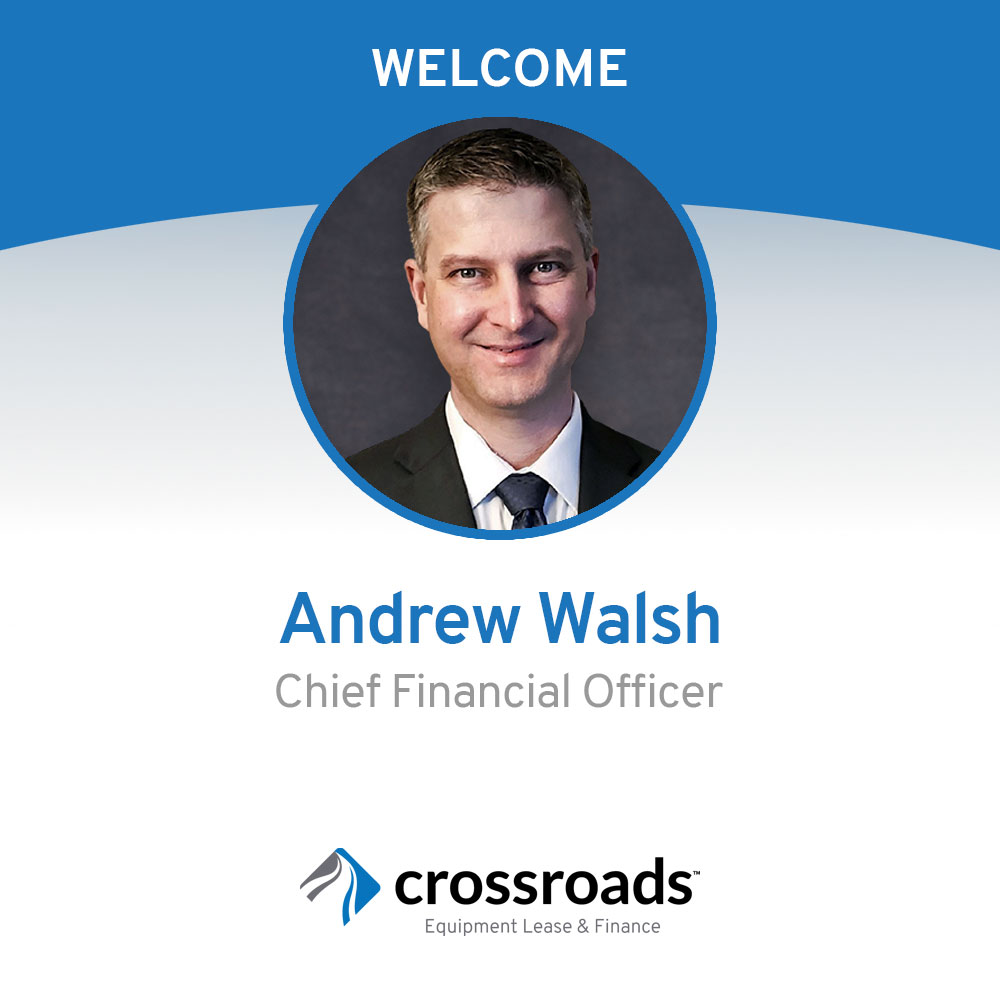 Andrew has over 20 years' experience in finance, including accounting and leadership roles with high profile banking institutions. Most recently, Andrew served as Senior VP & Chief Financial Officer with OneUnited Bank where he was responsible for overseeing accounting, treasury, finance, and planning operations.
"Andrew brings a lot to the table, and we're happy to have him on our leadership team," says Crossroads' President Howard Shiebler.
Before OneUnited, Andrew served in various finance and accounting leadership positions at Banc of California, UnionBank, and International Lease Finance Corporation, assuming more responsibility in each of his roles.
Andrew began his career in Public Accounting as a Senior Manager at KPMG with a focus on Financial Services.
Andrew is a graduate of the University of Central Florida with a bachelor's and master's degree in accounting.

About Crossroads Equipment Lease and Finance
Crossroads Equipment Lease and Finance, LLC is a leading transportation equipment leasing company headquartered in Southern California. Over the years, we have grown into a national lender with an array of financial products designed to help businesses succeed. We strive to build long-term business relationships by offering prompt, flexible, and tailor-made financing that preserves capital. Our industry expertise affords our customers a competitive advantage in the market.
For news and updates, be sure to follow us on Facebook and LinkedIn.